PEP! The Purple - Eyed Panda Bear
PEP, our Exclusive PANDA ON! Panda Bear, made from only the highest quality plush, has been specifically crafted for the purpose of encouraging anyone facing hardship. PEP is the perfect gift of love to show your support.
PEP is on his feet as an encouragement- no matter how things look right now,
"
You must keep moving forward. Don't give up and don't give in!
"
PEP's
determined smile is here to remind you to continue to love your life and the people around you. And those twinkling purple eyes say,
"
You Are Love
d
!
"
PEP's elegant and th
oughtful tag reads:
You Are Loved! You Do Not Stand Alone! You Will Make It Through!
Pep, the Purple-Eyed Panda, has been crafted with you in mind.
He is ridiculously cute and oh-so-cuddly, but notice- he is on his feet.
He is smiling with a twinkle in his eye to remind you:
Never Give Up! Never Give In! Never Stop Moving!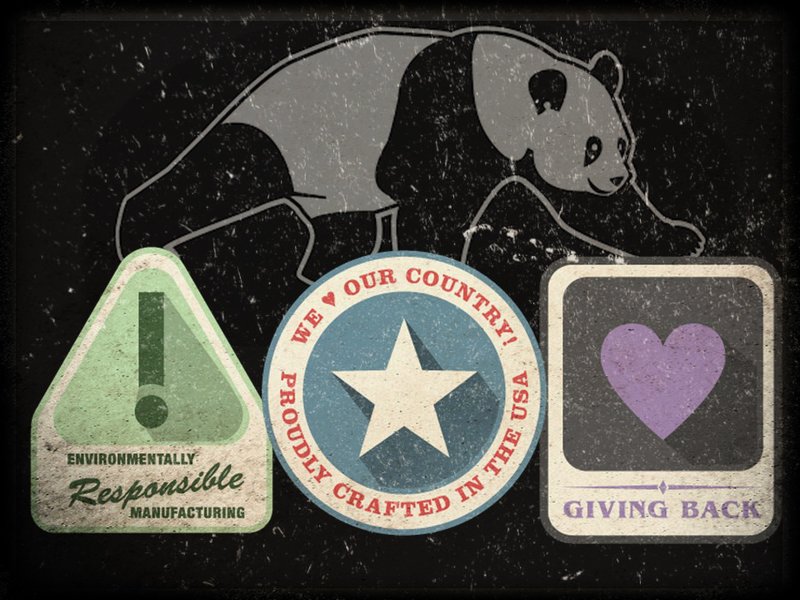 PEP stands approximately 6" tall, 9" long and 4" wide and
is as soft and huggable as he is cute. We are proud to say our

awesome PEP is made here in the

U

S

A
with imported materials.
A portion of all proceeds goes to help families with children fighting illness.

Reviews