Hi, and Welcome to the really cool World of PANDA ON!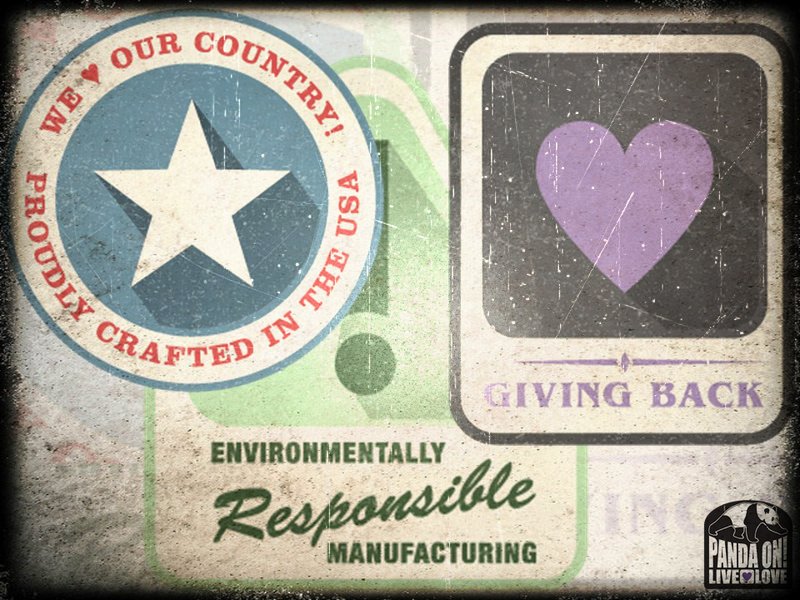 Thank you for stopping by and looking around :)
PANDA ON! is a community where you find quality merchandise that supports American made products that are environmentally friendly while offering encouragement and love to all who are in need.
We are proud to say PEP, our Purple-Eyed Panda Bear, is made here in the USA with imported materials.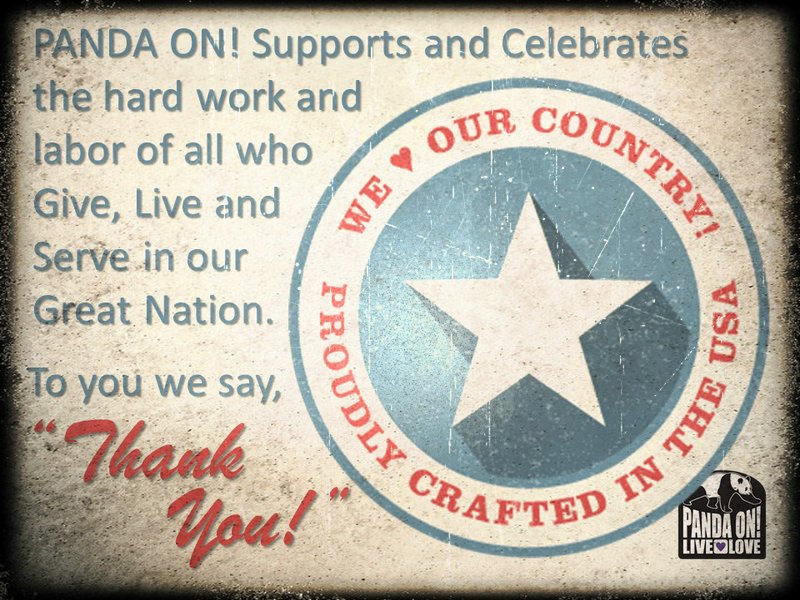 PANDA ON! also proudly presents t-shirts made in our own back yard called, "Cotton of the Carolina's". Our t-shirts are not just super comfy, they are uniquely "USA T-rific"! Hidden within the stitching of each shirt is a "code" which allows you to know where your t-shirt was "birthed and raised". There is a transparency supply chain so superb you can track who has touched your shirt in the transformation process from "Dirt to Shirt". You can start the process by learning about the farmer who grew your cotton. In the end, you will have all the information needed to know who harvested, spun, wove and dyed the cotton for your very special and unique PANDA ON! t-shirt.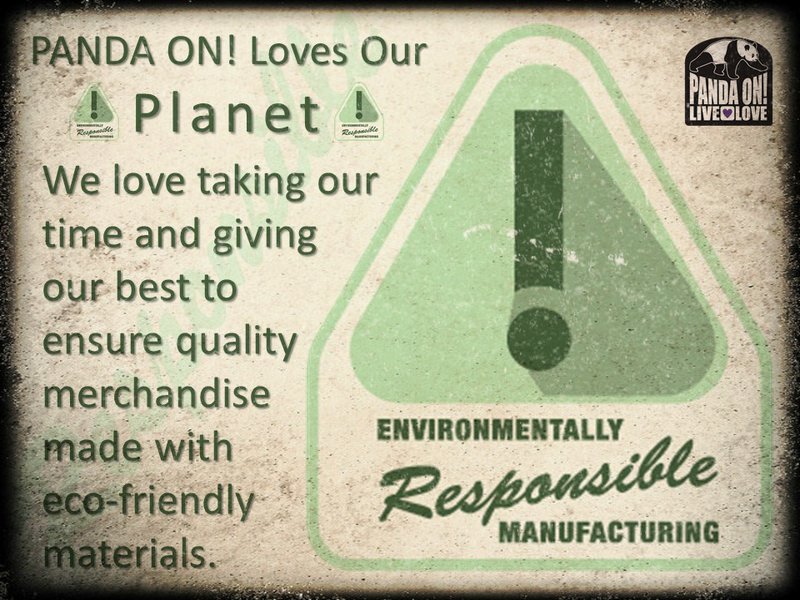 But, we didn't stop there, the design on your shirt, which won't crack or peel, and color of your t-shirt is dyed with a water based and environmentally safe treatment process. Making your, "Cotton of the Carolina" t-shirt comfy and cozy as well as eco-friendly for you, your pets and our world. (: Now that is something to smile about :) 
We also have taken another step to ensure your and the world's well-being. Because we value our planet as well as our customers, we are excited to announce all our paper products are from recycled paper.





With Each Purchase You'll be Happy to Know A Portion of all Proceeds Goes to Helping Families with Children Fighting Illness.
PANDA ON!  is also a community who gives back. We love selling our merchandise to put a smile on your face but it all began with a heart to give back to families with children who are fighting illness. That is the very reason PANDA ON! was created. With every sale, you are helping us bring love, hope and smiles to families in need. To see more on how we are "Giving Back", please click HERE.
PANDA ON! LOVES OUR PEOPLE.
PANDA ON! LOVES OUT PLANET.
OUR PRODUCTS ARE CAREFULLY CONSIDERED,
CONSTRUCTED, AND PACKAGED WITH BOTH LOVES IN MIND.
HAPPY SHOPPING MY FRIEND!
---
Because PEP, our Purple-Eyed Panda, was brought to life with the special mission of encouraging others, a portion of all proceeds goes to help families facing devastation.