Donate a PEP - Our Purple-Eyed Panda -
to Brighten Someone's Life!
We are currently working with hospitals and children's facilities, like Ronald McDonald House, to share some PANDA ON! Love and Encouragement with families who have children battling illness. You are invited to participate. If you are interested in being a part of this awesome PANDA ON! Project, please click the Donate a PEP button below. The more donors we get, the more visits we can make and the more smiles we can see.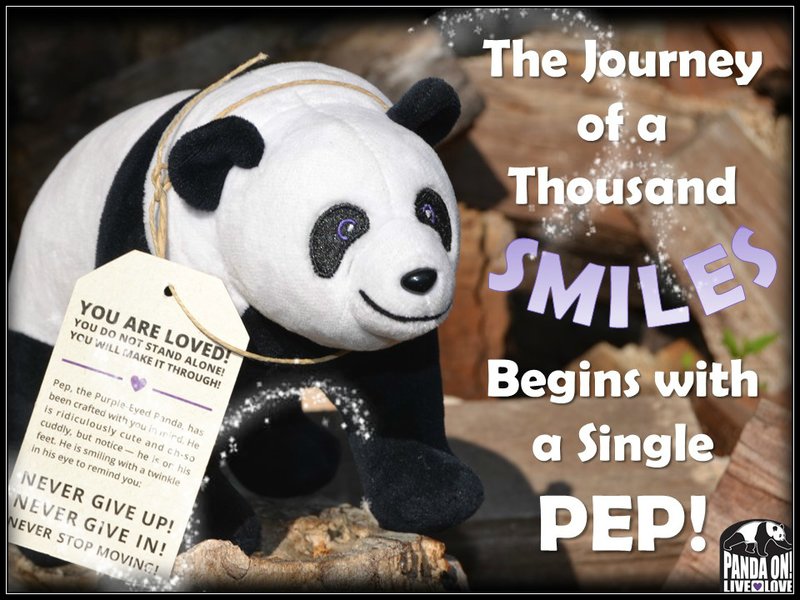 Every time someone donates a PEP, we march directly to our Panda Zoo and choose a very lucky PEP to go into a very special box. These special PEPs await their arrival to their new families. These PEPs are given to the children we are fortunate to encounter on our PANDA ON! Journey. These encounters are documented on our Facebook page, our website and our PANDA ON! Community Newsletter.
If you'd like to keep track of all we are doing, please sign up for our PANDA ON! Community Newsletter. We will keep you informed of all the love we are giving away. But, we wouldn't be able to do it without you! Thank you for your Love and for your Generosity! 
Sign up for our newsletter if you haven't.  After all, you are a special member of our PANDA ON! Community.  
Thank you for your support! Forever PANDA ON! Dear Friend!
---
PANDA ON! VISITS NAVICENT HEALTH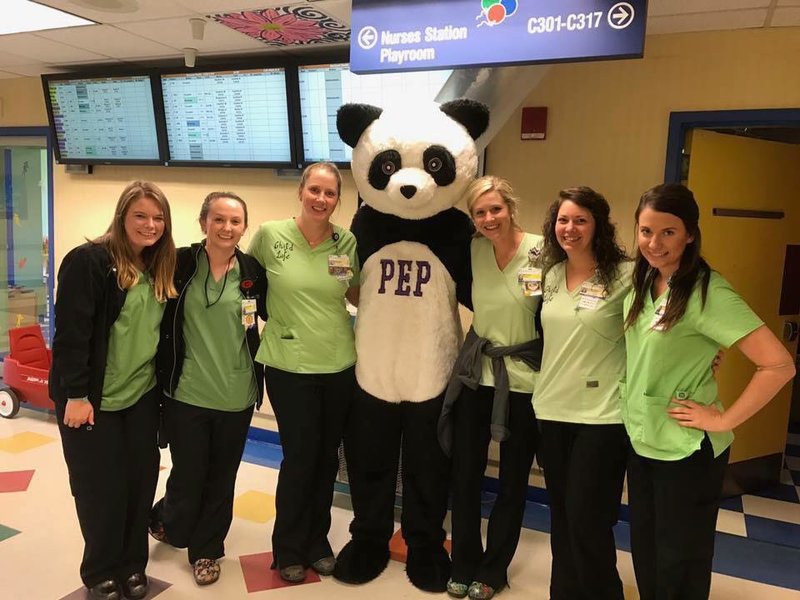 October 5, 2017, we packed up our 50 PANDA ON! Love Packages and headed to Macon, Georgia. We were greeted by the friendly and just as excited staff. Eric donned his PEP costume and off we set to greet, love and hug all the children and families we met as we journeyed the halls. 
Below is a short post I received a few hours after our visit to The Children's Hospital.
"Pep absolutely turned the day around for my daughter. She had a painful procedure this morning and was upset. Until she saw PEP in the hallway. She loves pandas. It thrilled her to talk with and hug on PEP. She has held on to her stuffed Panda ever since and he's tucked in beside her on the bed now. She still has a long, hard journey ahead of her. Thank you for helping her smile today!"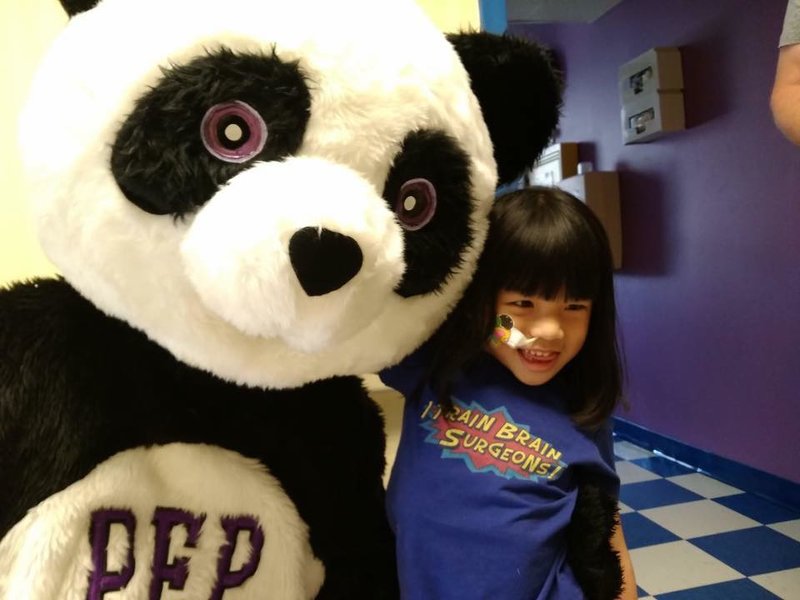 Thank you again for all who helped make this Event such  huge success. Because of y our support, we were able to give away 50 PANDA ON! Love Packages. The day of the Event we visited with the families and delivered 30 PEP Packages to the children in the Beverly Knight Olson Children's Hospital Navicent Health. We left the remaining 20 PEP Love Packages with the awesome nurses to give to chronically ill children who visit regularly but wasn't at the hospital the day of our Day of Grace/PANDA ON! Event.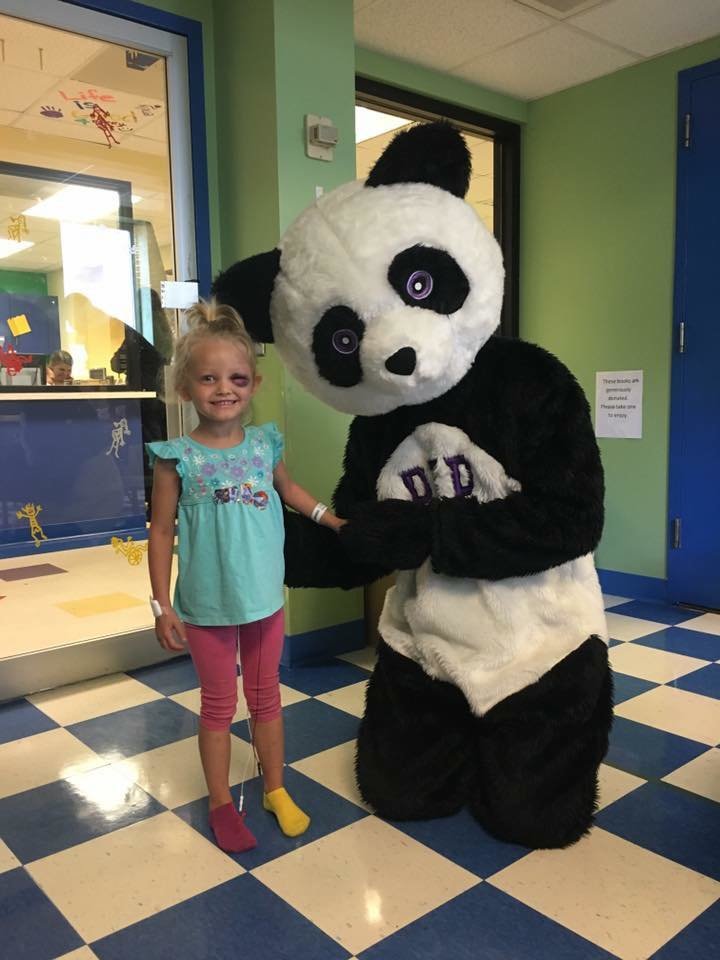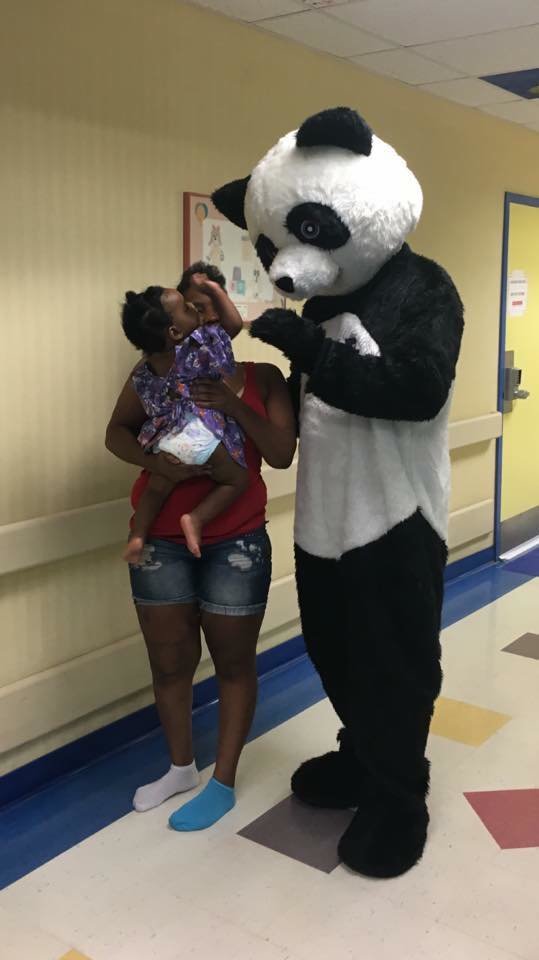 Beverly Knight Olson Children's Hospital Navicent Health, located in Macon, Georgia is the only dedicated pediatric hospital in central and south Georgia. At Beverly Knight Olson Children's Hospital Navicent Health, infants, children and teens have access to the clinical expertise and compassionate personalized attention they need in order to grow and thrive.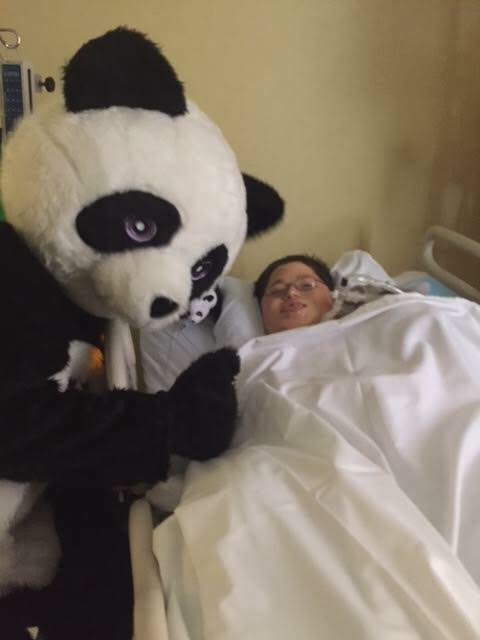 Because PEP, our Purple-Eyed Panda, was brought to life with the special mission of encouraging others, a portion of all proceeds goes to help families facing devastation.