The Whisper of a True Friend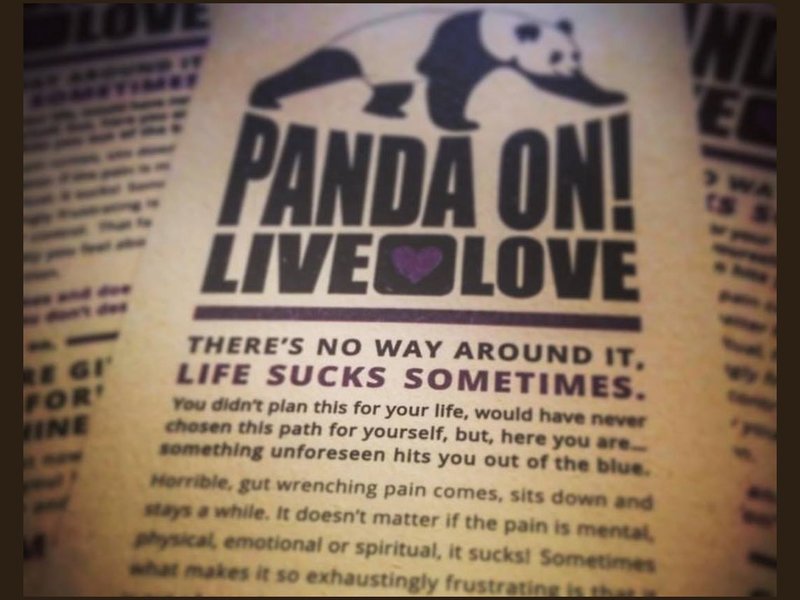 "The road of devastation and 
grief endured wisely
ultimately leads beyond the sea
of happiness;
all the way
t
o the edge of the
horizon 
where new worlds of 
wonder 
and life await."
~PANDA ON!
Because we wanted to include more encouragement than our merchandise encouragement tags could hold, with every purchase we also include a PANDA ON! "Whisper into Your Ear" card.
We know how hard life gets sometimes and we understand the difficulty of navigating life during hardship. It is in those times you need to hear loving support, encouragement and hope whispered into your ears.
No one ever regrets the words of love and support offered to the one who is devastated, hurt or grieving. Once those words of support are offered, the seeds of love and encouragement are planted. And those words, actions and deeds will grow into a harvest of hope, light and love, even during the darkest of seasons.
PANDA ON! wants to be a helpful part in offering those seeds of words, deeds and love to see a harvest of hope bloom for everyone. There is a world of life and wonder beyond grief and devastation and it is our desire to find it together.
Forever PANDA ON! True Friends and Loving Families!
---
Because PEP, our Purple-Eyed Panda, was brought to life with the special mission of encouraging others, a portion of all proceeds goes to help families facing devastation.